When LaShawn Davis applied for a job in the human resources department at a company with more than 300,000 employees, she thought she would enjoy the role and that it would be a great addition to her resume. But Davis ended up leaving after eight months, feeling exhausted and unappreciated.
"Once I got in, I realized I had no voice," Davis told MarketWatch. Her suggestions were either not heard, she said, or were taken without giving her credit. Having come from a different industry, she also found that she was not given time to learn how things worked in her new company. She found herself constantly needing to explain and justify her work. It was exhausting, she said.
"It became tiresome to [the point] where I just hated the job and I got burnt out. I was working with people who weren't open to hearing my frustration," Davis said. "That's what created a toxic workplace for me, because I was no longer thriving, I was just surviving. I was no longer ignited, I was ignored."
Davis is not alone in walking into a new job that was ultimately disappointing. While more than eight in 10 U.S. workers say that finding a company that cares about employees' well-being at work is important, only 29% said they are thriving in their current role, according to a new report from the online job-search platform Indeed.
" Job candidates who want to find a company that nurtures employee well-being can learn a lot — and potentially avoid a toxic workplace — if they interview hiring managers about the company culture during the hiring process. "
Well-being means different things to different people, career experts say, but job candidates who want to find a company that nurtures employee well-being can learn a lot — and potentially avoid a toxic workplace — if they interview hiring managers about the company culture during the hiring process. MarketWatch talked to career coaches for advice on how to do this. 
Know what you need to thrive in the workplace
Employers have been focusing more on worker well-being in the past year, said Janeane Tolomeo, director of marketing at Indeed and head of the company's Better Work Awards program. "We're entering this shift of, it's not just about getting as much as you can out of a person, but it's how can that be kind of a virtuous cycle where everyone wins?" she said. Companies where employee well-being is high also tend to be companies where employees feel engaged, Tolomeo said.
Indeed recently ranked the 20 employers with the best work well-being, scoring companies based on employees' answers to four questions: whether they felt happy, had a purpose, felt satisfied and had a manageable stress level at work. This year's winning employers "excel at providing learning and growth opportunities, flexibility and a sense of belonging at work among employees," Indeed said in a statement.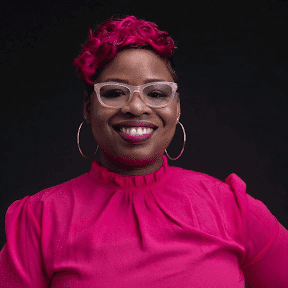 But Davis, who now works as a workplace strategist and is the founder of the HR Plug, an Atlanta-based human-resource service company, said well-being at a job is about more than the company. "When you think about a toxic workplace, it's not necessarily the company, [it's] the leaders who create the experience for you within the company,"  she said.
Her own experience got her thinking about how job seekers can avoid taking job descriptions and interviews at face value. A toxic workplace could be any employer that sabotages your career goals, even when outsiders may view the company as a friendly place to work in, she said.
The hiring manager is not only a gateway to the company, but will also be someone the candidate would be working with — often as their manager — and who will therefore determine the working style and communication style that is expected in the role, Davis said. 
For job seekers searching for a workplace where they can thrive, it's important for them to first think about where they are in their career and what they need most when it comes to support, career experts say. Consider the two or three most important things that will make you feel happy in a job and ask the hiring manager about them, said J.T. O'Donnell, CEO of Work It Daily, an online job-search and coaching platform. Someone who just graduated might have different priorities, O'Donnell said, compared with a working mother. 
"'When you think about a toxic workplace, it's not necessarily the company, [it's] the leaders who create the experience for you within the company.'"

— LaShawn Davis, work strategist and founder of the HR Plug

When you're looking for a job, interviewers will ask many open-ended questions to determine your experience level, personality and working style to see whether you are a good fit, "but you can equally ask them [questions]. That will really reveal a lot as well," O'Donnell said. 
Here are five questions to ask a hiring manager during a job interview to help avoid toxic workplaces and find a role where you can thrive.
1. Can you tell me about the most successful person you ever hired and what they did to be successful?
The answer to this question can tell you what your potential manager truly values, regardless of what the job posting says, career experts said. 
"It's a very revealing question about what this boss admires and respects," O'Donnell said in a TikTok video. It also helps tell you what you will need to do to be successful in the job and to get raises and promotions, she added. 
If the hiring manager brings up a worker who's always available and responsive, even on weekends or late at night, or who sounds like a workaholic, it's a red flag that the job will not have good work-life balance. 
2. What does disconnecting look like for you when you are not at work?
This shows whether this leader believes in establishing and respecting boundaries, Davis explained in a TikTok video. 
Similarly, candidates can ask about what work-life balance looks like for the hiring manager, and how often the team members take vacations, especially if the company advertises unlimited paid time off.
3. Can you tell me about a time when a member of your team was able to change your mind?
This is the question Davis wishes she had asked before accepting the job that she stayed in for less than a year. 
For workers who thrive on being creative and innovative, it's good to know if the boss is open to receiving suggestions, Davis said. The answer to this question can also reveal whether this person believes they have all the answers or if they're open to hearing others' opinions. 
4. How often do you have team meetings, and what are they for?
In a hybrid world, some employees are fed up with too many unnecessary team meetings that could have been handled in an email, while others are looking for ways to connect and interact with their co-workers. 
The answer to this question can give you a peek into what your schedule might look like — and into how much autonomy and trust your boss will give you. 
"Are you going into a role that's going to require a lot of hand-holding from your leader, because that's the type of leader that they are? Or are you going into a role [with a boss who is] going to trust you to do the job they've hired you to do?" Davis said. 
5. What are people who've been in this role in the past doing now? Where have their careers taken them within this company?
This is a question that helps identify career growth opportunities. 
It's also a good way to ask about the longer-term trajectory of the job. What does the hiring manager think this role will look like in five years? This is the flipside of what employers often ask candidates about where they see themselves in five years, said Aileen Axtmayer, a career coach who speaks about workplace well-being. That's especially important if the role is a new one: "Flip it around," she said. 
If the manager's response is vague and the role is new, you might get a sense of, "Okay, I'm going to be given a new role with minimal direction and minimal support, so maybe I want to ask some more questions [and] flesh this out," Axtmayer said.
Asking detailed questions like this can help job seekers see beyond the surface of the job description and discern whether they'll truly thrive in the role.
"Jobs are like shoes. They all serve a purpose and offer value, but a gorgeous shoe can also be uncomfortable," Davis said. And if someone buys a shoe that hurts, it does not mean the person is bad, she added.
"It simply means I'll need to do better research on the style of shoe I need based on the level of activity I expect to perform. The right shoe aligned with the right activity delivers a level of comfort that is priceless."