Bettering Co. co-founder Mark Cozzi is working methodically to roll out the start-up company's line of premium edibles, despite the slow pace of legal store openings in New York.
While that state currently has only 27 licensed recreational cannabis shops, compared with thousands of unlicensed and unregulated pot shops, Cozzi sees an opportunity ahead.
"I am a tortoise and not a hare," Cozzi told MarketWatch, speaking about his patient approach to the business and his emphasis on quality.
New York will be the third state for the company, which currently sells edibles in Illinois and has plans to launch sales in New Jersey in the coming months.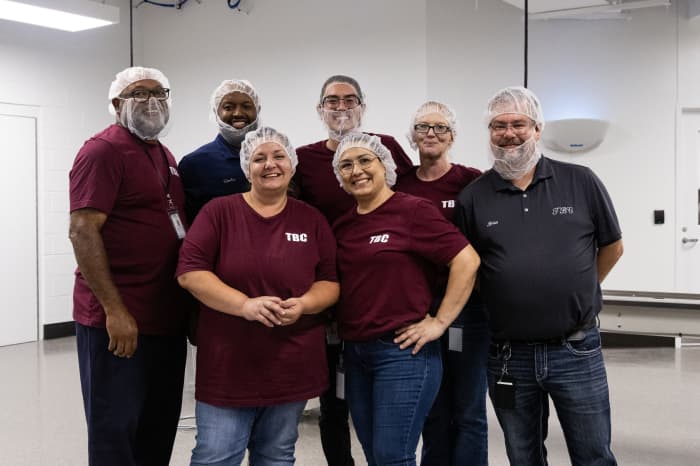 Cozzi has been working full-time at the company for the past four and a half years, following a career in private equity and banking in the energy and telecom sectors and other businesses.
Cozzi traces the roots of the company back to 2016, when he was having conversations with an oncologist about whether THC in edible form poses fewer health risks than alcohol.
But cannabis edibles are not always reliable in terms of dosage or predictable in their effect, and many contain ingredients that are not healthy.
The Bettering Co. was founded to provide a gourmet option in edibles with a focus on safety, consistency and naturally sourced ingredients, Cozzi said.
It now makes six varieties of gummies and sells them in 33 dispensaries and counting. Its total staff of 20 people includes 12 working in its Rockford, Ill., kitchen.
Dr. Neil Iyengar, the oncologist who first spoke to Cozzi and co-founder Drake Nickell about edibles, is now the medical chief at the company, as well as an equity owner. 
The company has raised three rounds of capital for a total of $11 million in funding. Peter Rahal, managing director of Litani Ventures and co-founder of RXBar, is one of the lead investors. Rahal sold RXBar to Kellogg, now Kellanova
K,
+0.02%,
in 2017 for $600 million.
The other two lead backers of the Bettering Co. are venture-capital investors who have chosen to remain anonymous.
Cannabis companies that have served as inspirations include Cann beverages and Mindy's Edibles, Cozzi said. He also said he admires Grey Goose vodka, which helped grow the premium spirits business.
Also read: Cannabis beverage maker Cann targets social alcohol drinkers
Unlike some mass-produced gummies, edibles made by the Bettering Co. are not coated in sugar crystals. The company uses no artificial ingredients. The gummies are vegan and gluten-free and use ingredients such as blood-orange concentrate from South America and fig paste from Croatia.
The sleep-enhancing gummies contain CBN, a legal ingredient in cannabis and hemp.
The suggested price for the company's gummies is $36 per package, for 100 milligrams of THC in pieces containing 2.5 milligrams or 5 milligrams each. That's a premium price point in the market.
Also read: Cannabis companies hire Microsoft antitrust lawyer David Boies to sue U.S. government for federal pot prohibition
Bettering now holds a conditional manufacturing license in New Jersey to make edibles, with plans to start selling in the Garden State in 2024. It's applying for two New York licenses — one for manufacturing and one for transportation.  In the next five years, the company sees its business growing in New York, New Jersey, Illinois and possibly Ohio, which approved recreational marijuana on Tuesday.
Although New York has had setbacks with the slow process of licensing, it offers a long-term opportunity in the cannabis space as one of the largest potential markets in the country.
"For those willing to be patient and navigate the challenges, things will work out," Cozzi said.
New York continues to attract other names in the cannabis space despite the challenges facing the market.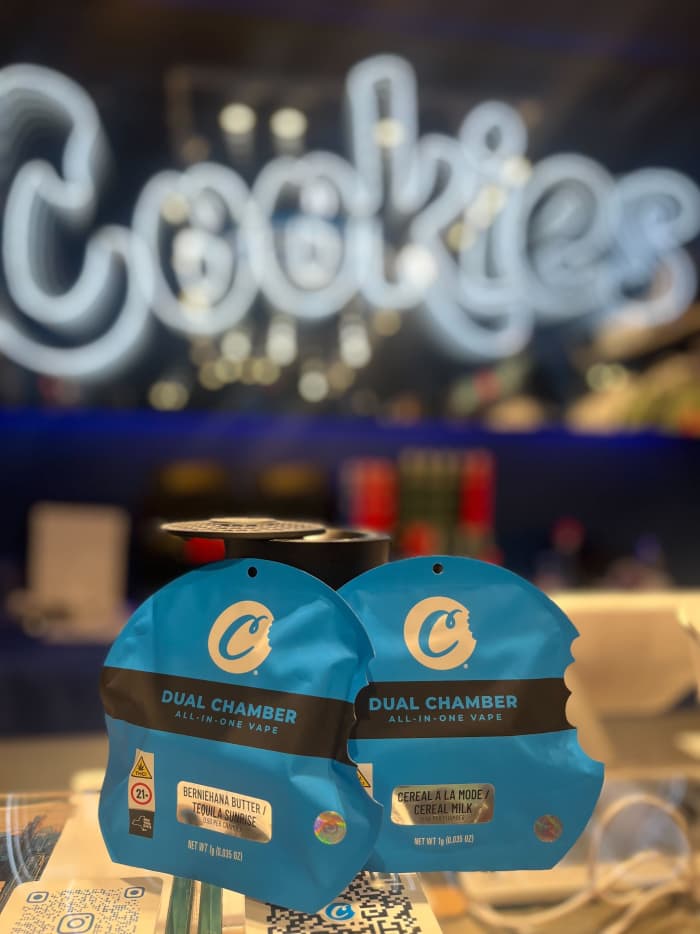 Gilbert Milam Jr., the Billboard-charting rapper who goes by the name Berner, has grown his Cookies lifestyle brand in New York City with the launch of product sales at Union Square Travel Agency, a licensed cannabis dispensary that dedicates a portion of its revenue to non-profit work.
Cookies products are also being sold at other New York State dispensaries including Strain Stars in Long Beach and FlynnStoned in Syracuse.
"Launching Cookies products in New York is a dream come true for me," Berner, the company's co-founder and chief executive, said in a prepared statement. "I love this city and we have been working hard to get products to the Big Apple."
Cookies is working with a New York-based distributor, Highline Brands, as well as a co-manufacturing partner, Final Bell, on its cannabis products since federal law won't allow any imports from other states.
Also read: Organigram's stock soars as British American Tobacco invests $91.3 million